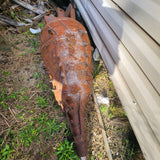 ---
---
Share this to your boss
Used 2013 Ditch Witch JT3020 Drill Rig
1999 Volvo truck and tilt trailer. 
All tooling included. 24 in reamer, 12 inch ream, 10 inch reamer, multiple sizes of pipe pullers
2 1000 gallon mud mixers
500 ft of drill pipe, extra pipe rack
3 drill heads
2 sonde and ditch witch locator packages
Only 800 hrs on the machine
Also comes with a pipe trailer
Financing Available:

Apply for financing. Low monthly payments.
For more information call 727-758-2732
Email: sales@ucghdd.com